By Michael McNeill
The only thing I know for sure about retirement is that I did not know anything about retirement until it happened.
As a young man in the real estate business, I thought I might retire at 55 or maybe 65 at the latest. At the time, I was selling land to developers of large residential developments or commercial  centers in Southern California, often doing my scouting on horseback and loving the terrain.
In my late 40s, I switched focus to pursue management with a national real estate firm for 15 years, rising to the role of national sales director which eventually proved to be too removed from the action of sales and maybe too safe.
Eventually, it seemed like a logical step to start developing real estate myself, with a specialty in large industrial and commercial buildings. Wow—incompetence at last! So much so that I no longer had the luxury of speculating when I might retire. Apparently I was going to have to work forever.
When my company moved on without me, they delivered me to outplacement—a soft landing designed to help me recover and move on. Turns out I was taken by this environment in which trained professionals help people learn what they love, what they're great at, and how that translates into next career steps. Long story short, I shed/shredded my "what's next" in real estate and took a dramatic financial hit to pursue the profession of helping others connect with their best selves and right livelihood.
My life surged ahead, rich with purpose and meaning. After outplacement, I moved into the satisfying field of executive coaching. And somehow, without noticing, I found myself in my mid-70s, living life to the fullest, making a difference on my terms, owning my own firm, and allocating my interests and time as I saw fit.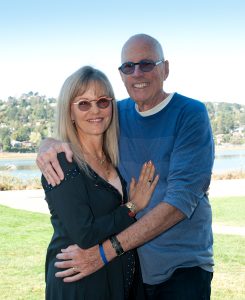 At the same time, though, I was becoming much more family-centric with the arrival of grandbabies, and close friends began passing from my lifescape. One  day, after a generous global coaching assignment came to an end, I abruptly stopped my business life, took off my tie, and imagined that maybe I was retired.
I had no plan, no sense of the future, and very few role models to follow. I traveled the world, played with my wife who continued to manage our company, saw much more of my grown children, got a little better at golf, and tried to catch my breath. Little did I know that I was also sick. No need for details here except to say that I was thrown into a medical protocol that would  kill part of me for the sake of curing me—and that the recovery of my energy and good spirits would be a matter of years, not months.
My diminishing number of very close friends were also making up their lives as they went along, with varying degrees of fulfillment and gusto. We didn't know that we needed a place to sort out our best selves and key strengths and identify next steps at this new stage of life—exactly what drew me to the outplacement business in the first place.
Outplacement happens after being booted from the last career assignment. But outplacement to retirement needs to start before we make that leap. I actually could have used a lot of help in unplugging from my work life and plugging into my post-work life in a way that was organized and responsible to both my colleagues and my wife and family. And I needed help to find the next application of my passions and strengths (including and beyond great grandfathering).
To that end, my wife and her partner created Life Reinspired to help aspiring retirees make their next chapter their best chapter yet through rich conversations with each other. My wife is younger than me, yet she's grappling with these same issues and knew that there is a need for planning the chapter formerly known as "retirement." I wish I had had access to this process before I landed on the far side of the divide, but I sure am glad it exists now for the benefit of companies and individuals who desire to leave well and live well in the land of what's next.
Find out how LifeReinspired can support your or your company's retiring executives.