By Caroline Hall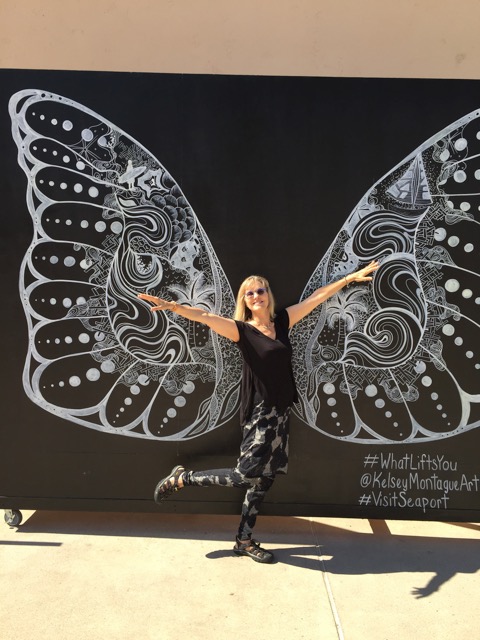 Every time I visit my 87-year-old father, he expresses regret that he stopped working at 62. The truth is, though, that he had a high-stress career in the financial markets that demanded long hours. What he really needed was a way to continue to make a meaningful contribution – but on his own terms, not his company's. To become a mover and shaker in a different way.
I'm coming up on my Medicare birthday in September. My husband retired recently, but I'm terrified at the thought. For one thing, I love my work in executive coaching, leadership development, and culture transformation. It helps people grow themselves, enjoy coming to the office more, and produce amazing results; this is very meaningful to me and totally aligned with my purpose. It also uses the best of me.
Would it be excellent to log more time with my husband, the grandkids, and my Kindle on the beach? Oh my, yes. Would it be good to break a sweat every single day, have frequent Sunset Magazine adventures, and never again grab a few ZZZZZs on a cot in O'Hare due to weather-plagued business trips? Again, yes.
But here's the scary part: I don't quite know who I am without working. So I say "yes" to new projects a little (ummm, a lot) too often. I'm nervous. Will my brain and skills atrophy? Will I still get the same respect out there? Will I be bored out of my gourd with grandparenting and big waves? Will I become a monster of selfishness without the opportunity my work affords to contribute to others? Will life become meaningless? Will self-absorption be the A-train to dementia?
This is an extreme, I know. (When I get anxious, horribilizing ensues.) But I'm guessing I'm not alone here. I bet there are many highly successful 60-somethings who are anxious about the loss of identity and contribution that can go hand-in-hand with leaving your big job. Anxiety is no fun, so you just don't think about this big transition very much—which is easy because you're so damned busy.
But we Baby Boomers can approach this thing a different way if we take the time to think it through. What if, instead of retiring, we reinspired our lives with new meaning and purpose that included all the things we love to do? What if we capitalized on the opportunity to develop hidden talents and new potential. What if we identified what we care about most and found a way to contribute to it? What if we created structures to pass what we know to those coming up behind us? What if we had astonishingly cool Bucket Lists and started checking off items? What if we deliberately created the perfect balance of play, adventure, contribution, meaning, and hanging with our dear ones—with no contingencies? What if our next chapter—life reinspired—turned out to be the very best chapter of our lives?
I've been musing since my 60th birthday on how cool it would be to create a space for successful Baby Boomers to dream and plan their next chapter with thought partner peers. Feet up on the hearth, a glass of Pinot Noir in hand, we'd talk big talk about what's next, reconnect with values and purpose, and create an inspiring plan. We'd address the physical, psychological, spiritual, and mental elements of transitioning. And we'd bring our life partners into the mix to redesign our relationships for this new phase of life.
Well guess what? It's happening at last.  With my distinguished partner Sabrina Roblin, we are launching Life Reinspired, a reset lab for successful Baby Boomers contemplating the R-word. Find out more about our upcoming events. If you fit our demographic—successful Baby Boomers who have just retired or soon will and want to make the most of it – come join us and let's reinspire our lives together!
Remember, the best is yet to come. To learn more, go to LifeReinspired.com.