As I look around at our society and the news it seems the level of chaos and change is intensifying – the fires in the west, civil unrest, the political divide and the pandemic.  I'm finding, to manage anxiety, reactivity and despair, it's more important than ever to walk the talk of my Life Reinspired program.  I'm finding it works, even in our high stress life circumstances, which is affirming and inspires me to share it more than ever.
There are several components or keys to a meaningful and fulfilling life.  Did you know that research shows important and meaningful relationships are more important to longevity and well-being than quitting smoking? The importance of people in your life is just one of these keys of the program.  The pandemic has disconnected us in ways we've never experienced before.  I'm certainly feeling it.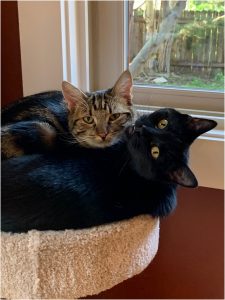 Living alone during this time, I'm especially grateful to my two kitties, Iris and Ivy.  They provide entertainment, good snuggles, warmth and companionship.  Also, I make it a practice to reach out to friends and family by phone or video conference on a regular basis for connection and a conversation.  I'm fortunate enough to live in the mountains where I can get out for a hike with a friend.  I can't hug them, but I can enjoy our time together in the beauty of the outdoors, so I make it a point to get out with a friend at least once a week.  That way I break the isolation of the pandemic, and I have a greater sense of well-being afterwards.
I find that the little things like my neighbor bringing in my garbage can from the end of the driveway after the garbage truck has been by makes a huge difference to my day and my feeling of being connected in the community. It's a simple kindness that is a beacon of light amidst the chaos of our times.  We are tribal creatures, so staying connected is critical.
"The greatness of a community is most accurately measured by the compassionate actions of its members."
– Coretta Scott King
Upcoming Workshop: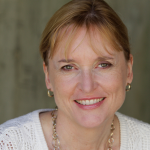 Sabrina Roblin, CPCC is Co-Founder of Life Reinspired, offering coaching and training programs for successful Baby Boomers contemplating a meaningful next chapter in life. Sabrina is an experienced executive, mentor, trainer, and coach. She has worked for organizations that include Wells Fargo Bank, Broderbund Software, and The Coaches Training Institute. Schedule a conversation!