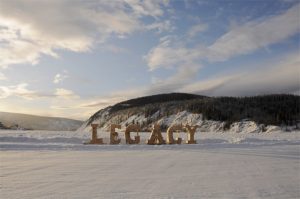 By Katherine Olivetti
When my colleagues at LIFE REINSPIRED wanted to include the topic: LEGACY in the program we were designing for folks who were in the range of retirement, I balked. Why legacy?
Here's what I didn't know—I'd already done it. And I want to tell you about why it's so important.
Over five years ago I agreed to take on a very big job, becoming Editor-in-Chief of a serious scholarly journal for my professional group, the C.G. Jung Institute of San Francisco, Jung Journal: Culture & Psyche. Shortly after beginning, having been misled into thinking there was a staff, I found myself solo working on many articles and projects to fill four issues each year. The work was daunting and very selfishly I thought I had to do something to gather others to help me.   About three years into the job, I also began to panic about how I was going to gracefully back out of the position when my five-year commitment was over.
With these thoughts in mind I put together a workshop on writing and editing, and the short version is that out of that workshop a group emerged. About fifteen individuals decided they wanted to learn the skills of editing and work on articles that were submitted. That group has continued to meet monthly and during our monthly meetings that I convene we teach each other about writing and editing. From that group, a talented individual emerged as the next Editor-in-Chief.
Here's what I didn't know.
I thought I was just trying to get help. I had no idea that I was creating a legacy. I was imparting a lot of my acquired knowledge, experience, skill, and even good will to others who would remain after I departed. I was making sure the Journal would continue to exist and thrive even without me.
And what I never, ever imagined, was the benefit that would accrue to me— that I would feel so inspired when my departure time neared. Being able to leave a project, career, company, institution or other entity feeling that you are leaving the best of yourself behind makes leaving an incredibly rich and fulfilling experience. I was filled with pride for what our group had accomplished together, happy to have my contribution recognized and honored, and to leave without guilt, without feeling that I was leaving people and a project I cared about in a vulnerable position.
I don't feel like a stone that sank to the bottom of the sea, never to be seen again. It's more like I planted a garden of perennials, one that will continue to grow and develop as the plants I included thrive and grow, and as others add their own touches.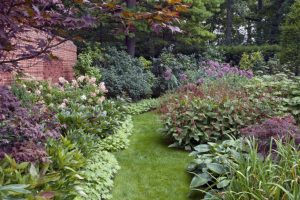 Think about the garden you've already planted
and how you want to leave it.
Come be inspired about your next chapter with us at LIFE REINSPIRED. Contact us for more information or find out more about our programs and upcoming workshops.