By Sabrina Robin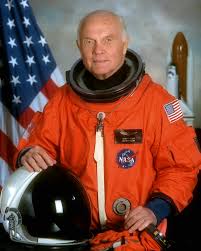 It's never too late in life to do something amazing, as affirmed by the following examples from an online Business Insider article, dated March 14, 2014:
At 57, Frank Dobesh competed in his first 100-mile bicycle ride — exactly 10 years after he was diagnosed with an inoperable brain tumor.
At 62, J.R.R. Tolkien published the first volume of his fantasy series, "Lord of the Rings."
At 75, cancer survivor Barbara Hillary became one of the oldest people, and the first African American woman, to reach the North Pole.
At 77, John Glenn became the oldest person to go into space.
At 79, Asa Long became the oldest U.S. checkers champion.
At 98, Beatrice Wood, a ceramist, exhibited her latest work.
These are people who never "retired" in the old sense of the word, they lived the kind of life we advocate at Life Reinspired. They never stopped dreaming, setting goals, and embracing life. Whether it's an athletic dream you've had, a hobby, or a world-impacting accomplishment you want to achieve — you can be one of these people too. As you make the shift from a successful career to your next chapter of life, there is more opportunity than ever to embrace those dreams, accomplish goals and leave a meaningful legacy.
In the Life Reinspired program, we provide the structure and experiences for you to recover dreams you had to set aside for your career and family, and clarify the goals you want to manifest now, to make the next chapter of your life the best and most fulfilling chapter yet!
Join us at Life Reinspired, a life reset lab for successful Baby Boomers contemplating a meaningful next chapter. Find out more and join our retreats.