By Sabrina Roblin
When we hit transition points in life, especially big ones like retiring from a career,  it's easy to get overwhelmed and stuck, trying to figure out what's next. A number of different things can keep us from moving forward – we're at a loss as to what is the next step, we have too many choices, we're afraid, we keep spinning in the planning mode, or we're afraid of losing one or more significant relationships as a result of following a new course.  So we find ourselves in "the waiting place" as described in Dr. Seuss's famous book, Oh The Places You'll Go!.  (Which is an inspiring read for adults and children alike). Where everyone is "just waiting for… a Better Break, or a string of pearls, or a pair of pants or a wig with curls, or Another Chance.  Everyone is just waiting."
When you find yourself stuck in the waiting place, don't judge yourself, acknowledge it, and Just Begin.
Beginning can look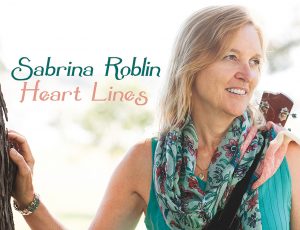 different for each of us.  For me, after I left my career I spent about 6 months just integrating the change, then a couple of months waiting and wondering what to do, until I decided to Just Begin.  Reading the local paper one morning, I saw that a guitar circle was happening at the library.  Music, singing and songwriting had always been a passion of mine, so I decided to attend, with no idea where it might lead.  It was just something to get me moving and out of the house, doing something I enjoyed.  At the end of the guitar circle, the leader of it asked me if I would join his local band. So again, I said yes not knowing where it might lead.  And then a few months later, I started working on my first CD which I released earlier this year and a long time dream manifested….you get the idea.
What is your way to Just Begin?  Whether it's throwing a dinner party, volunteering, reaching out to a colleague with that idea you've always wanted to pursue, or a travel adventure.  Just Begin.  Take the first step and….
Oh the Places You'll Go!
"Congratulations!
Today is your day.
You're off to Great Places!
You're off and away!"
Come turn up the heat with us at LIFE REINSPIRED. Contact us for more information or find out more about our programs and upcoming workshops.