Give Thanks! Life Reinspired Is Coming to 1440 Multiversity on Thanksgiving Weekend
By Caroline Hall
I've spent the last 20 years leading retreats, so it seemed timely to look up that word:
Retreat: 
move back, pull out, retire, change course in light of criticism
withdraw to a quiet or secluded place
a period of seclusion for the purposes of prayer and meditation
I was much taken with the second two definitions. Many of us have  attended or led myriad "retreats," in which teams or common-interest groups come together in an off-site setting to develop strategy and direction and/or to learn new skills/mindsets and build relationships. This kind of retreat certainly suspends business as usual, and yet seclusion is rare: participants tend to work all day and socialize all night and there may be precious little time for peace, quiet, and reflection. When you are contemplating something as momentous as your next chapter of life, you actually don't want to be jumping out of trees and wrestling with flip charts all day, and closing down the bar in the evening. Rather, you want to quiet your mind, connect with your heart, reflect on who you are and what you want, and engage in rich conversations with life and thought partners around what's next. You want to come away rested and renewed, with a sense of clarity and purpose.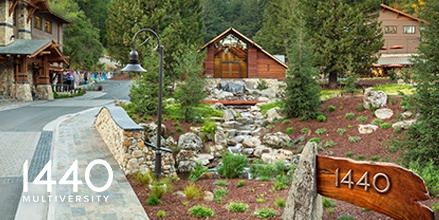 That's just what's going to happen when Life Reinspired presents our first workshop at 1440 Multiversity, a gorgeous retreat center and increasingly renowned learning hub set amidst towering California redwoods near Santa Cruz.
The workshop will take place right after Thanksgiving on November 29-December 1. This is a holiday weekend that celebrates gratitude (and Black Friday shopping ops). So in some ways, the timing seems a little weird—you won't be around to eat all those leftovers and watch all those football games with your relatives. However, in other ways the timing is perfect. What better time to appreciate the life you've already lived and contemplate the life you desire going forward? The program will be a gift of insight and strategy for those approaching retirement, for those facing a major life transition, or for couples yearning to redesign aspects of their relationship for their next chapter of life.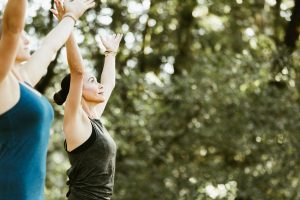 Equal parts learning and vacation, your stay at 1440 Multiversity will include inspiring program sessions, daily wellness offerings, nourishing cuisine, access to holistic amenities, and a unique opportunity to gain the inspiration, skills, and connections you seek. The Life Inspired program, led by founders Caroline Hall and Sabrina Roblin, begins Friday evening and concludes Sunday before lunch, with plenty of time to enjoy a massage or soak in a hot tub  (and continue the "what's next" conversation).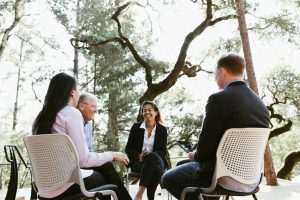 In our program, you'll reflect on life so far, revisit your values and purpose, address your multi-dimensional Bucket List, reflect on/redesign key relationships in your life, create a vision for your next chapter, and pin down practical steps to move you forward. And you'll develop a cadre of thought partners to reconnect with going forward when "business as usual" pulls you back toward the status quo.
Come celebrate gratitude for what has been and anticipation of what will be in your reinspired life. 1440 Multiversity. Thanksgiving weekend.
Find out more about our retreat at 1440 Multiversity or register now! REGISTER