By Michael McNeill
The Life Reinspired program has changed my life; it can do the same for you!
I spent most of the last 25 years coaching senior executives in a wide variety of companies, industries, and countries on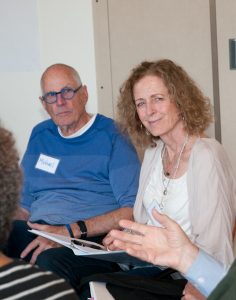 how to maximize their leadership skills, create businesses that are highly productive, and cultivate cultures that attract the best and the brightest. Given my coaching skills and strategic focus, I was sure that planning my own retirement would be a piece of cake.
Darn. I never anticipated the way life would get in the way. There was golf, but my life-long buddies either died or gave up the game because of injuries. And then my life-long passion for swimming in cold water took two hits when my best swimming buddy died and a personal illness sidelined me for two years. Hard to get back in the old Speedo and throw myself into San Francisco Bay. Double darn. And all this happened before I began figuring out how to redeploy my skills in a meaningful way.
Fortunately, the Life ReInspired program stepped into save the day. Most important, it helped me get reacquainted with me—my values, my purpose, and my vision for the good and meaningful life. Second, it helped me to identify the first, second, and third steps to creating the best next phase of my life.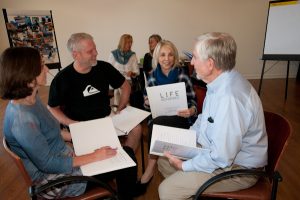 At the program, I met like-minded executives who were facing the same major "what's next?" questions that I had. They were able to play back to me my strengths and deepest desires for remaining productive while serving others and serving myself with satisfaction and fun. And, they have become a community resource to help me both to stay on my path and enjoy the journey. The Life Reinspired leaders and my new community have become a trusted second point of view when I get discouraged or don't see my way forward– what a relief!
So I want to give a shout-out to my wife, Caroline Hall, and her Life Reinspired Co-Founders Sabrina Roblin and Katherine Olivetti, for sitting on this beautiful egg until it finally hatched. They started this program because the kind of conversations we had at the program are the kind of conversations they were yearning to have. All I can say now is "Thanks"—and "More, Please!"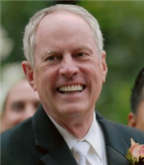 Michael Karr MacNeill is a senior advisor to Life Reinspired, a reset lab for successful Baby Boomers contemplating a meaningful next chapter of life.