By Michael McNeill
Recording your gratitude for what fulfills you provides important clues for designing your future.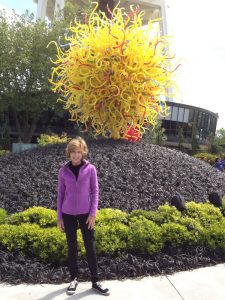 Laurie MacCaskill is a life-long inspiration of mine. At age 55 she contracted pancreatic cancer and began an excruciating process of surgeries and treatments. Frequently, she was told that she had 3 – 6 months to live. She is now an 11-year survivor of pancreatic cancer. I encourage you to read her blogs and share them with anyone touched by cancer. Her journey has been amazing and hopeful.
Laurie has a "gratitude journal," a daily practice of writing three short sentences about what has had meaning and delight each day. She reads them all at the end of the week.
I mention this practice because it could also be a prelude to a successful and satisfying retirement. The collection of short sentences during your current very active work life could include moments which have great personal meaning and satisfaction to you; are called to your attention by respected colleagues and friends; are dreams you have for the future.
Trust me, when retirement begins, it can be  hard to remember what mattered most in the heat of battle and relentless demand for performance. Your written recollection of what mattered most could be a treasure chest of ideas to explore or pursue when you have the time and freedom in your next chapter.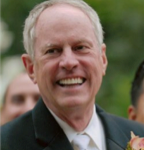 Michael Karr MacNeill is a senior advisor to Life Reinspired, a reset lab for successful Baby Boomers contemplating a meaningful next chapter of life.