By Michael Karr McNeill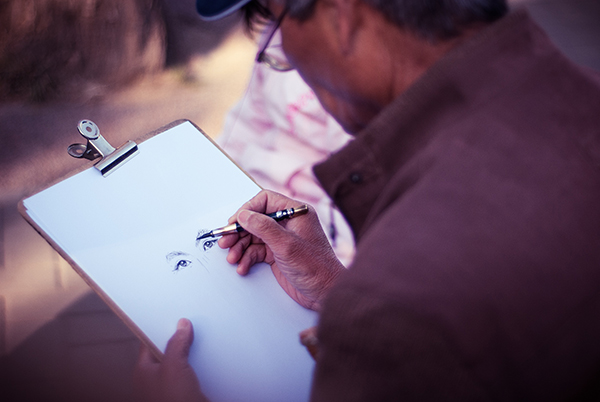 Drawing on the Right Side of the Brain
OK, so my wife and I are not planning to move to France and sketch the River Siene while admiring passers-by vie for our output. That said, Caroline has wanted to take a "Drawing from the Right Side of the Brain" class for 30 years or so—ever since she read about it in What Really Matters, Tony Schwartz's great book about the major strands of the American human potential movement. (Yes, that Tony Schwartz; we think he was atoning for writing Art of the Deal with you know who.) Because her age suggests she might justify retiring (but hasn't) and mine definitely qualifies (and I have), it's always a great idea to fulfill one of our Bucket List aspirations, so off we went to La Jolla, California, for a five-day class.
After our Day 1 self-portraits, our facilitator suggested we drew at the level of 11-year-olds; he was probably being kind given that I recall my daughter's (better) work at that age.
Bomeisler is the son of Betty Edwards, who pioneered the Drawing on the Right Side of the Brain approach. Brian is a gifted artist who carries the DRSB legacy forward in his teaching.  He posits that drawing skills have nothing to do with talent. Rather, drawing is a basic competency analogous to reading, writing, and arithmetic. Anybody can do it if they learn to look for the shapes that form an object (rather than our symbolic ideas of what a thing is supposed to look like), proportions, relationships, shadows, and light. When we were exposed to these basic principles/skills of drawing, we amazed ourselves with our improvement.
The bigger story, though, was better understanding how our brains either block or enable us to see the world around us with clear eyes. Our left hemispheres can get pretty judgmental and critical and stop us before we even try something new. By exploring these right brain-driven tools, however, we expanded our vision of what's possible and opened a new field of absorption that includes drawing things and simply wandering around admiring shadows and shapes. (Pretty trippy, actually.)
Tapping unexpected internal resources can be thrilling—and can happen at any time of life. That's part of what we're exploring in the Life Reinspired program for successful Baby Boomers who are contemplating their next chapter of life.
And here are our "after" drawings!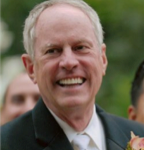 Michael Karr MacNeill is a senior advisor to Life Reinspired, a reset lab for successful Baby Boomers contemplating a meaningful next chapter of life. Find out more about our programs and upcoming retreats..