By Caroline Hall
Let me get to the point first–Baby Boomers have redefined every stage of life by envisioning new possibilities. And now I'll tell you a story:
This summer marks the 50th anniversary of the San Francisco Summer of Love, a brief shining moment in time when LSD and adolescent idealism and angst convinced Baby Boomers that love could heal the world. (I still believe that, by the way.)
At the time, I was a 16-year-old in Boulder, Colorado, which boasted more than its share of hippies in the late '60s. So I, too, danced around civic spaces in embroidered jeans and prairie dresses, with flowers in my hair. And smoked pot in VW Beetles and pop-top campers in the parking lot of the Footlong Hotdog Stand. (I know it's hard to tell, but I was actually a high achiever.) A few years later my college would waive final exams so that we could folk-dance to end the bombing in Cambodia. More flowers and flowy clothes. A half century ago. Yikes.
Today I live on a floating home in Sausalito, right across the dock from writer Stewart Brand, who drove the Merry Pranksters bus and founded the Whole Earth Catalog to support the "Save the World" movement back in the day. Otis Redding wrote "Sitting on the Dock of the Bay" at Brand's kitchen table. One dock over is the houseboat where Alan Watts saloned with LSD pioneer Timothy Leary and Richard Alpert (aka Ram Dass) of Be Here Now fame. In this colony of former hippies, artists, and social entrepreneurs, I stroll by living history, every day.
My Life Reinspired partner Sabrina Roblin and I visited the DeYoung Museum in Golden Gate Park to see the Summer of Love show a few weeks ago. The exhibit felt totally familiar—the psychedelic posters for concerts at the Fillmore I had attended. The fringed suede vests. Every word to every song by Jefferson Airplane, Big Brother and the Holding Company, Moby Grape, the Beatles, Otis Redding, Jimi Hendrix, et al. (I got fairly prideful about all this at the museum, but the '60s were a showy time.) And a few weeks prior to that, my husband and I took in a matinee of the Janis Joplin show in SF. The audience was aged 65-80, sang every lyric, and rocked hard in their fashion. (My karaoke standard has always been "Take a Little Piece of My Heart.")  I saw a T shirt the other day that read "I'm Old, But I Saw the Best Bands." That's true, and it would be just as true to say to millennials "I'm oldish, but back in the day, I was way wilder than you'll ever be."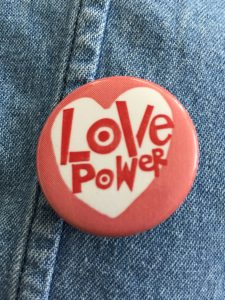 All this got me interested in David Talbot's compelling history of San Francisco from the '50s forward,
Season of the Witch
, as well as Jeffrey Toobin's
American Heiress,
  which recounts the SLA's kidnapping of Patty Hearst and is a vivid evocation of the Northern California Bay Area, circa early '70s.
Anyway, the Summer of Love only last for a few months before muddy currents of violence and more lethal drugs began to swirl through the river of love. Within a few years, the SDS, SLA, and other fringe "revolutionaries" were bombing and kidnapping and acting out their political rage in scary ways. All of us–the flower children, the revolutionaries, and eventually the counter-revolutionary, success-oriented yuppies—were Baby Boomers.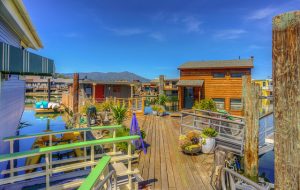 We Baby Boomers have lived a lot since then. Many of us kept at least some of that idealistic spirit. We did parenting a new way. And careers. We created the (sexy) Sisterhood of the Hot Flashes. We became CEOs and grandparents. We have always seen possibilities. And now, 50 years removed from the Summer of Love, the next frontier is upon us—the one that used to be called "retirement." It's time to rock our way through this next chapter, too.
Life Reinspired is a reset laboratory for successful Baby Boomers who are ready to reinvent what it means to "retire." To find out more about our programs and services, visit us at
LifeReinspired.com
.