How to underscore the "Success" in Succession Planning
This is the second of our series of blogs aimed at helping companies to harvest their retiring employees' invaluable legacies around succession planning, institutional knowledge transfer, and mentoring pre- and post-retirement.
Let's focus on succession planning here. It's one thing to have identified an heir apparent. It's another for your desired successor to hit the ground running by having a solid mastery of work content and processes, the strategic vision, and by building and/or strengthening key relationships up, down, and over within the organization, and with clients and vendors externally.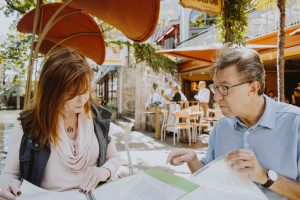 This training takes time. The way the process often works now is that an executive has a successor in mind—and has often communicated this possibility to both the person and to senior management. And then it can get kind of vague until the executive announces her impending retirement or transition. This usually happens within a few months of the desired R-date because, historically, the moment you announce your retirement, you become a lame duck and suffer loss of responsibility and recognition. Nobody wants that.
What gets lost in this "business as usual" pattern is the time for the departing executive to ramp her successor fully up to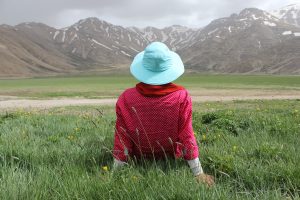 speed while simultaneously ramping down in her own job. Part of ramping down could be providing the pre-retiree with more personal time to dream, explore, and design her next chapter of life so that when the day comes, she is prepared and excited about what's next instead of feeling like she just fell off a cliff.
Every single day, 10,000 Baby Boomers retire. Many of them need successors to assume their responsibilities as quickly and smoothly as possible. That's why a thoughtful and gradual succession planning process can be of enormous benefit to the organization, to the successor, and to the retiring leader as she starts her next phase of life. I'd call that a win/win/win situation.
The bigger picture here is that major contributors to your organization have legacies that truly matter. What they know, how they think, their development and mentoring skills, and their well-tended relationships are worth preserving and passing on your organization's next generation of senior leadership. At the same time, creating a structure wherein a senior leader can explore what's next in life represents a gift of gratitude to those who have been key players in building the organization's growth and value.
Let us support your company's succession process and add value to your executive packages. Contact us for more information.